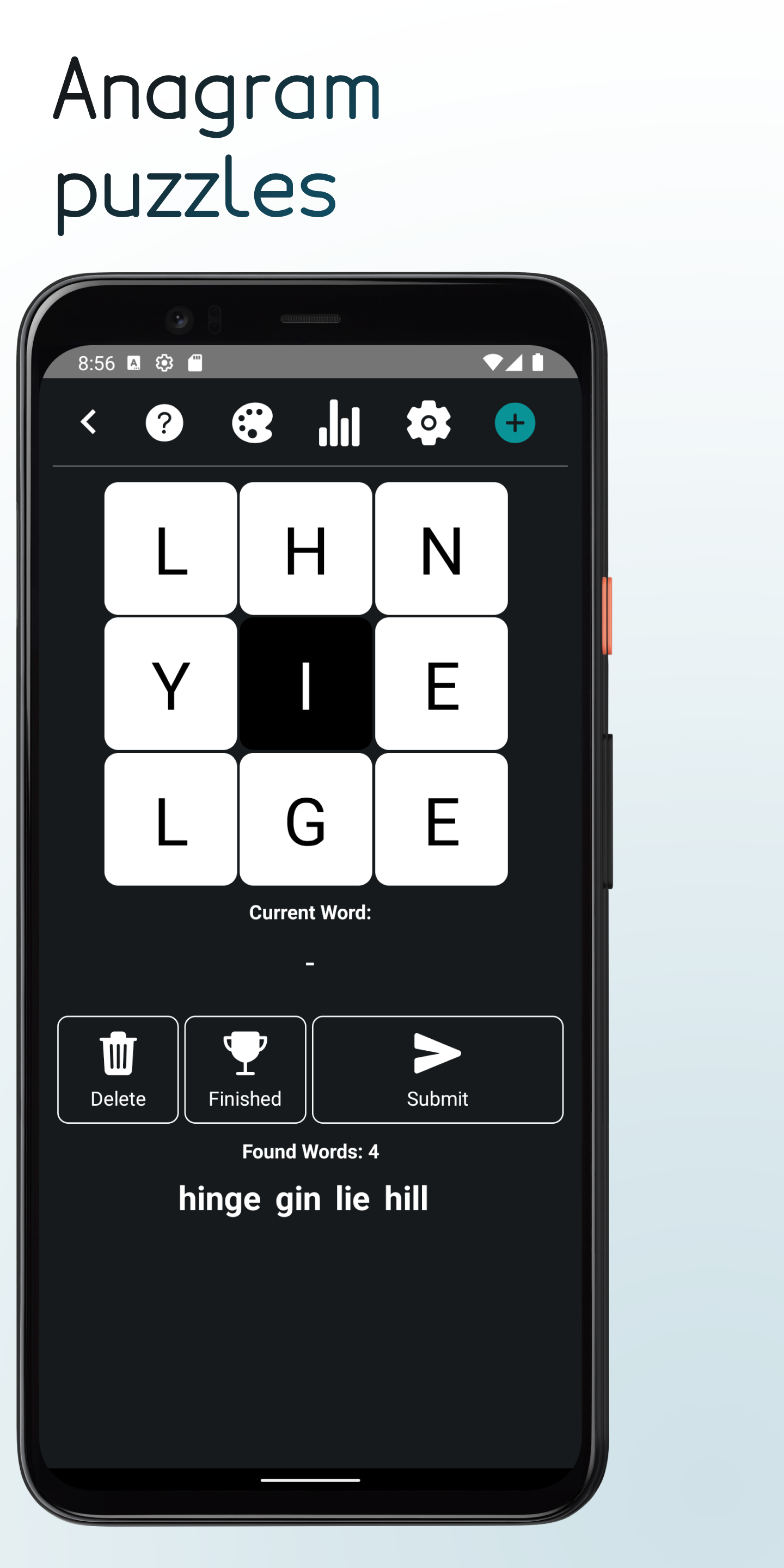 A feature-rich, clean and minimal games compendium, with word, number and strategy puzzles.
Including the three modes from Puzzword, (Wordle, a number version and Emoji Mastermind) and now including Sudoku, Target and Higglets. All advert free, totally offline and safe for all.
I aim to make it the cleanest, slickest word, number and strategy puzzle games on the Play Store, so constructive feedback is always appreciated.
Features:
6 different puzzle games
No adverts
Totally offline
Statistics and Tracking
English, US English, French, Spanish and Portuguese support
Multiple Themes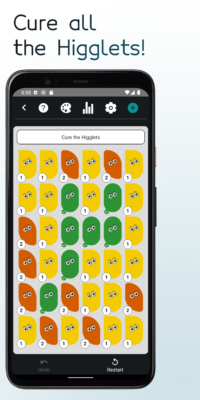 Re-introducing Higglets
Higglets is a simple to pick up but incredibly difficult to master puzzle game. Treat the infected Higglets but by doing so, you'll treat the Higglets to the left, right, above and below. If they're healthy, you'll actually make them ill! Cure all the Higglets to win.
Features:
Infinite levels
Lots of configuration, including how many turns, how many virus levels the Higglets can have, size of the board and more.
Statistics
Fully offline
Why The Puzzle Pages?
In the days before mobile phones, people read newspapers. These often included pages dedicated to strategy puzzles, word puzzles, number challenges and more. Hoping to tingle your nostalgia, I've built a collection of games in one neat app, which features a wide variety of classic and modern puzzles, in one app. The Puzzle Pages
Each game has unlimited puzzles, autogenerated as you play, so you'll never run out of games.
With new modes added regularly, at no extra cost, there's always something new to challenge your mind.The Puzzle Pages is the perfect way to relax and unwind, or to test your brainpower.
Download it today and start puzzling!
Current Games / Modes
Puzzword
Simple but addictive word guessing game, inspired by Wordle / Jotto / Word Mastermind with loads of new features on top.
3700 words in en-GB (British English) and en-US (US English)
2000 5-letter, 6 and 7 words in es-ES (Spanish)
2500 words in fr-FR (French)
Win statistics, with sharing options
Winning streak and longest streak stats
Ability to enter keys in any order by clicking on them.
PuzzNumber
Simple but addictive number guessing game, similar to PuzzWord / Wordle but this time, with numbers. All the core featuers of PuzzWord plus…
Unlimited puzzles auto-generated by the app
SumTotal mode
4, 5, 6 and 7 digit number puzzles
Emoji Mastermind
Based on the classic game, Mastermind, where players had to guess a combination of colours, I present you with Emoji Mastermind. Guess the combination of emoji to solve the game, each guess we will tell you how many are correct and how many are in the correct place but not which ones are which!
Note Also… emojii are not only more fun but are more accessible than colours.
Sudoku
The classic number puzzle, Sudoku. Fill in a 9×9 grid of numbers, so that each row, column and each 3×3 grid has the numbers 1-9 in with no duplicates.
With 3 difficulty settings, timers, statistics and unlimited games, this Sudoku game will provide endless gameplay!
Higglets
Similar to the classic puzzle game, Lights Out, Higglets allows you to treat all the infected Higglets by clicking on them. This also treats the neighbouring Higglets. Sound easy? Treating a healthy Higglet, has the opposite effect, setting it back to an infected state. This makes for a tricky puzzler that can start easy but quickly become incredibly difficult. Great for all ages and gamer types.
Target
Submit as many words as you can from the 9 letters on the screen but make sure you include the middle letter!
Note
I want to make The Puzzle Pages one of the best quality games compendium, with word games / number games and puzzles on the store, so feedback is truly welcomed and appreciated.
Loads of feedback actioned already, please keep it coming.
Feedback welcome via Twitter @iamthehiggster or email [email protected].